ALERT: Our temporary food bank at 420 E. Pike St. will be closed July 21 to Aug. 5 while we move back to our firehouse home at 722 18th Ave. During that time, please visit other nearby food banks. For other services, call us at 206-812-4940 or email info@byrdbarr.place.
Services at our new food bank, "The Market," on 722 18th Ave will begin August 9. We hope to see you there!
OUR SERVICES
We offer essential services — food, shelter, warmth and financial tools — for neighbors in Seattle's Central District to build stability and self-sufficiency.
We're Here to Help. Learn More About Who We Are.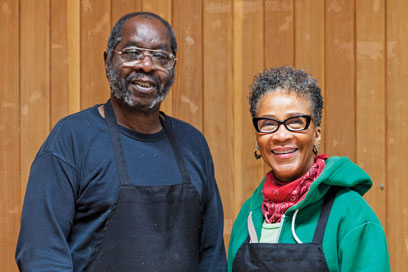 Advocating for Equity Statewide
We bring people together through anti-poverty and anti-racist actions to create an equitable future. Our groundbreaking reports spur public dialogue and drive solutions.
We are deeply saddened by the loss of Black lives, due to violence fueled by racism and the effects of COVID-19. We know long-standing institutional racism has negatively impacted our Black communities and we are calling for change, as well as stand in unity with those calling for change.
Check out new financial tools and resources to learn tips on how to budget, build your savings and improve your credit score.
Read more about what we've done over the past years in our digital report.
Our historic firehouse is undergoing a major interior renovation to make it more accessible, safer and welcoming for the whole community.
Building pathways to self-sufficiency
0
Seattle households kept warm with our energy assistance program in 2020
0
+
Seattle families stayed housed with our rental assistance program in 2020