ALERT: Our energy assistance programs are now open to help households with low incomes pay energy bills, refill oil tanks, and repair or replace furnaces to keep warm throughout the winter.
We're back in our firehouse home at 722 18th Ave, and are open Monday through Friday, 9 a.m. to 5 p.m. We hope you'll visit us soon! You can also reach us at 206-812-4940 or email info@byrdbarr.place.
OUR SERVICES
We offer essential services — food, shelter, warmth, water and financial tools — for neighbors in Seattle to build stability and self-sufficiency.
LEARN MORE ABOUT WHO WE ARE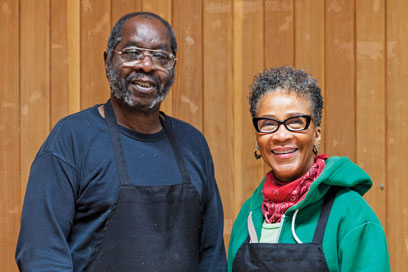 Advocating for Equity Statewide
We bring people together through anti-poverty and anti-racist actions to create an equitable future. Our groundbreaking reports spur public dialogue and drive solutions.
Tyre Nichols
Though justice is being sought, it will never be enough.
Outrage. Terror. Heartbreak. Numbness. Love.
We are feeling all of these emotions and more as we've heard and seen how one of our dear brothers, Mr. Tyre Nichols, has been brutalized at the hands of law enforcement.
We are writing to share bittersweet news. After a 20-year tenure with Byrd Barr Place, Andrea Caupain Sanderson will be stepping down as our CEO at the end of June 2023.
We're fortunate to have Tanise Love join Byrd Barr Place's board of directors. She brings a wealth of nonprofit leadership experience and is passionate about serving our community.
This new report elevates community identified approaches to tackling the structural barriers prohibiting Black well-being and highlights the changes needed to create the world Black people envision.
Building pathways to self-sufficiency
0
Households kept warm with our energy assistance program in 2022
0
+
Families stayed housed with our rental assistance program in 2022
0
+
People gained confidence and skills about budgeting, saving and credit in 2022