ALERT: We are currently accepting applications for our energy assistance programs — Low Income Home Energy Assistance Program (LIHEAP) and Puget Sound Energy Home Energy Lifeline Program (PSE HELP) — that support households with paying your energy bill, repairing or replacing your furnace, and refilling your oil tank. Learn more and apply today.
OUR SERVICES
We offer essential services — food, shelter, warmth and financial tools — for neighbors in Seattle to build stability and self-sufficiency.
WELCOME TO OUR NEW CEO, DR. ANGELA GRIFFIN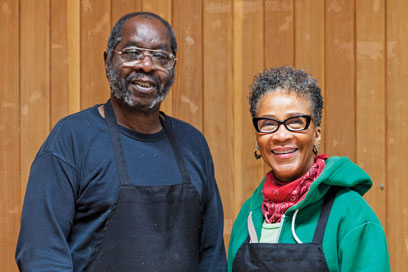 Advocating for Equity Statewide
We bring people together through anti-poverty and anti-racist actions to create an equitable future. Our groundbreaking reports spur public dialogue and drive solutions.
We are deeply saddened by the loss of Black lives, due to violence fueled by racism and the effects of COVID-19. We know long-standing institutional racism has negatively impacted our Black communities and we are calling for change, as well as stand in unity with those calling for change.
Energy Assistance Program Coordinator Sarah Mestanza reflects upon her journey to Byrd Barr Place and the necessity of inter-community solidarity in our work towards collective liberation.
Tremayne Edwards, Byrd Barr Place's new director of operations, talks about his Southern upbringing, his present time in the Pacific Northwest, and his vision for an equitable Black future.
We achieved the "impossible" over the last two years. We created a space that we own and cannot be moved from. Read through our Annual Report to learn more about our work in 2021 and 2022.
Building pathways to self-sufficiency
0
Households kept warm with our energy assistance program in 2022
0
+
Families stayed housed with our rental assistance program in 2022
0
+
People gained confidence and skills about budgeting, saving and credit in 2022