ALERT: We're back in our firehouse home at 722 18th Ave, and are open Monday through Friday, 9 a.m. to 5 p.m.!
Our new food bank, "The Market," is open Tuesday 11 a.m. to 4 p.m.; Wednesday 12 to 4 p.m.; and Thursday 10 a.m. to 2 p.m.
We hope you'll visit us soon! You can also reach us at 206-812-4940 or email info@byrdbarr.place.
OUR SERVICES
We offer essential services — food, shelter, warmth and financial tools — for neighbors in Seattle's Central District to build stability and self-sufficiency.
We're Here to Help. Learn More About Who We Are.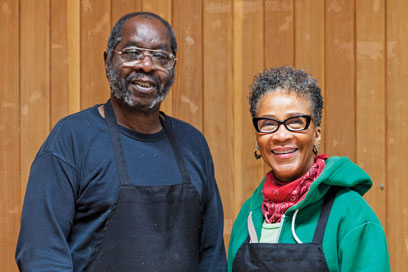 Advocating for Equity Statewide
We bring people together through anti-poverty and anti-racist actions to create an equitable future. Our groundbreaking reports spur public dialogue and drive solutions.
We are deeply saddened by the loss of Black lives, due to violence fueled by racism and the effects of COVID-19. We know long-standing institutional racism has negatively impacted our Black communities and we are calling for change, as well as stand in unity with those calling for change.
The Low Income Household Water Assistance Program (LIHWAP) assists households in keeping their running water.
While attacks on bodily autonomy impact us all, for BIPOC women and birthing folks the impact is disproportionately devastating.
Check out new financial tools and resources to learn tips on how to budget, build your savings and improve your credit score.
Building pathways to self-sufficiency
0
Seattle households kept warm with our energy assistance program in 2020
0
+
Seattle families stayed housed with our rental assistance program in 2020