ALERT: Our energy assistance programs are now open to help households with low incomes pay energy bills, refill oil tanks, and repair or replace furnaces to keep warm throughout the winter.
We're back in our firehouse home at 722 18th Ave, and are open Monday through Friday, 9 a.m. to 5 p.m. We hope you'll visit us soon! You can also reach us at 206-812-4940 or email info@byrdbarr.place.
OUR SERVICES
We offer essential services — food, shelter, warmth and financial tools — for neighbors in Seattle's Central District to build stability and self-sufficiency.
We're Here to Help. Learn More About Who We Are.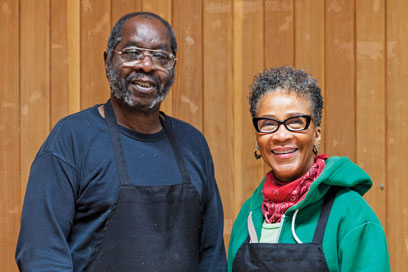 Advocating for Equity Statewide
We bring people together through anti-poverty and anti-racist actions to create an equitable future. Our groundbreaking reports spur public dialogue and drive solutions.
We are deeply saddened by the loss of Black lives, due to violence fueled by racism and the effects of COVID-19. We know long-standing institutional racism has negatively impacted our Black communities and we are calling for change, as well as stand in unity with those calling for change.
Take time for yourself to join this virtual workshop on understanding seasonal changes and ways to care for yourself during the holidays and beyond.
Join us for an online workshop with College Money Habits Founder Obioha Okereke to chart a plan for managing your money that closes out 2022 and starts the new year feeling more confident about your "money moves."
Derrick Love is the newest member of the Byrd Barr Place board of directors. He is excited to bring fresh eyes to the work, and to use data and history to tell narratives and set direction
Building pathways to self-sufficiency
0
Seattle households kept warm with our energy assistance program in 2020
0
+
Seattle families stayed housed with our rental assistance program in 2020