ALERT: Our energy assistance programs are now open to help households with low incomes pay energy bills, refill oil tanks, and repair or replace furnaces to keep warm throughout the winter.
We're back in our firehouse home at 722 18th Ave, and are open Monday through Friday, 9 a.m. to 5 p.m. We hope you'll visit us soon! You can also reach us at 206-812-4940 or email info@byrdbarr.place.
OUR SERVICES
We offer essential services — food, shelter, warmth, water and financial tools — for neighbors in Seattle to build stability and self-sufficiency.
LEARN MORE ABOUT WHO WE ARE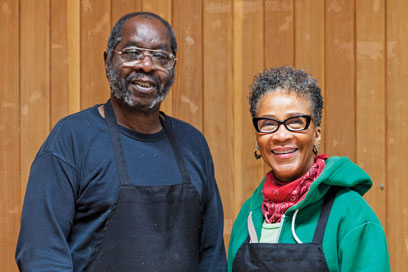 Advocating for Equity Statewide
We bring people together through anti-poverty and anti-racist actions to create an equitable future. Our groundbreaking reports spur public dialogue and drive solutions.
We are deeply saddened by the loss of Black lives, due to violence fueled by racism and the effects of COVID-19. We know long-standing institutional racism has negatively impacted our Black communities and we are calling for change, as well as stand in unity with those calling for change.
After a 20-year tenure with Byrd Barr Place, Andrea Caupain Sanderson is stepping down as CEO at the end of June. Honor her by giving to the Andrea Legacy Fund and celebrate her at the June 22 community gathering.
This new report elevates community identified approaches to tackling the structural barriers prohibiting Black well-being and highlights the changes needed to create the world Black people envision.
Ushering Black life into this world is a beautiful responsibility, one that relies upon and strengthens community. As the old African proverb says, "It takes a village to raise a child," and healthy mothers and children are our pride and joy.
Building pathways to self-sufficiency
0
Households kept warm with our energy assistance program in 2022
0
+
Families stayed housed with our rental assistance program in 2022
0
+
People gained confidence and skills about budgeting, saving and credit in 2022